That's right boys and girls I'm bringing one of the best thread ideas from the codex over here. Why should they get all the fun?
First things first, this is my first let's play and posting so many pictures at once or even trying to take good screenshots. It was a little more difficult than I thought to take screenshots. I'm using fraps, but even that program has problems sometimes. So I'm switching between the dosbox ctrl-f5 screenshot option and fraps.
A 'Let's Play' thread is a thread where one person plays a game taking screenshots of his/her progress. A normal Let's Play let's the other forum members take part in the progress of the story. Like if I ended at a part of the game where it gave you different paths to follow in the game the forum members would chime in to which way they want you to go. This one isn't that. This one is more like a 'I'll play' since there aren't any choices in this adventure game. I'll just be playing it from start to finish showing you the progress of the game as I go.
The posts are limited to 6 pictures per post so plan on seeing a godly amount of double posting.
If this works out I plan on doing more of these. I started with Space Quest because it's short and I just replayed it about a year ago. It's still fresh in my memory. Plus there are a lot of youngsters out there who have never even seen this classic. I think they're too afraid to type sentences instead of using a mouse to do all their work.
For those of you who have never heard of Space Quest (poor saps) here is what wiki had to say about:
Space Quest is a series of six science fiction computer games that follow the adventures of a hapless janitor named Roger Wilco, as he campaigns through the galaxy for "truth, justice and really clean floors".

Initially created for Sierra On-Line by Mark Crowe and Scott Murphy (who called themselves the "Two Guys from Andromeda"), the games parodied both science fiction properties such as Star Wars and Star Trek, as well as pop-culture phenomena from McDonald's to Microsoft. The series featured a silly sense of humor heavily reliant on puns and wacky storylines. Roger Wilco, a perpetual loser, is often depicted as the underdog who repeatedly saves the universe (often by accident) - only to be either ignored or punished for violating minor regulations in the process.
This game was released in 1986 so don't expect the best graphics out there. Heck you weren't even able to use a mouse back then. You had to type in what you wanted to do (god forbid).
Space Quest 1: The Sarien Encounter (EGA)
Title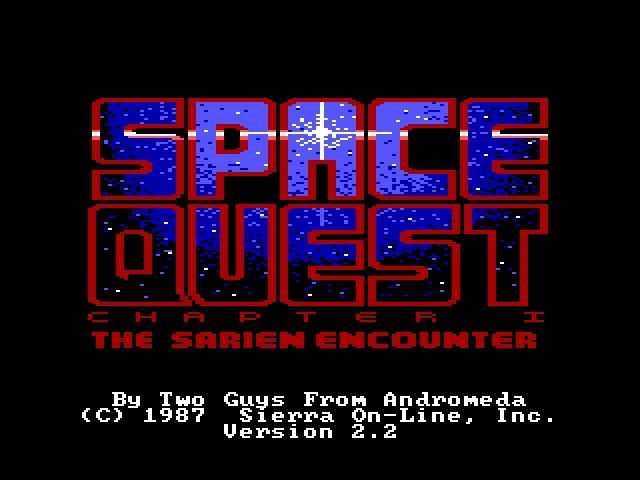 The two guys from andromada (I miss those guys)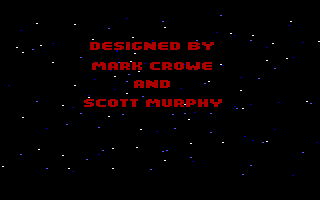 Back-story: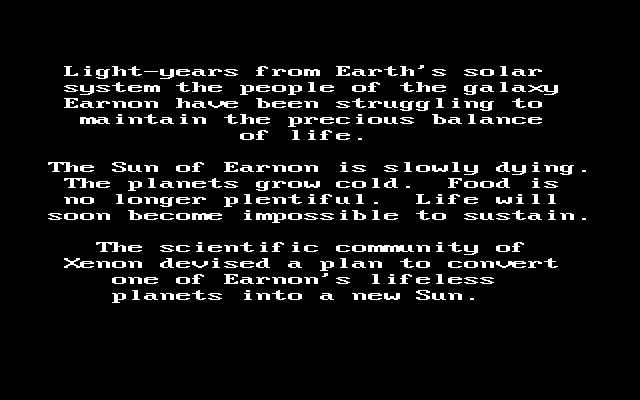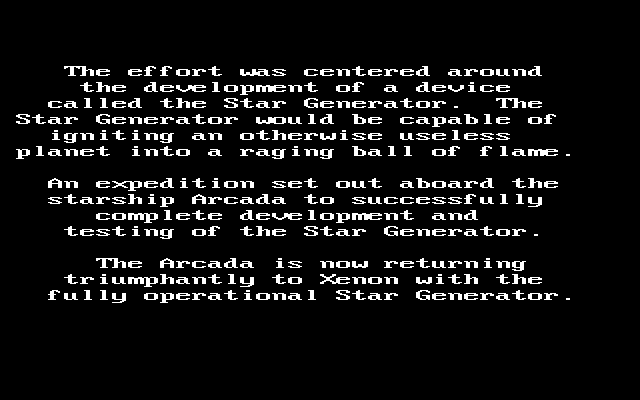 You're allowed to change your name. Hint: Name inspired from the show Scrubs.